ProCut™ UC Linear Saws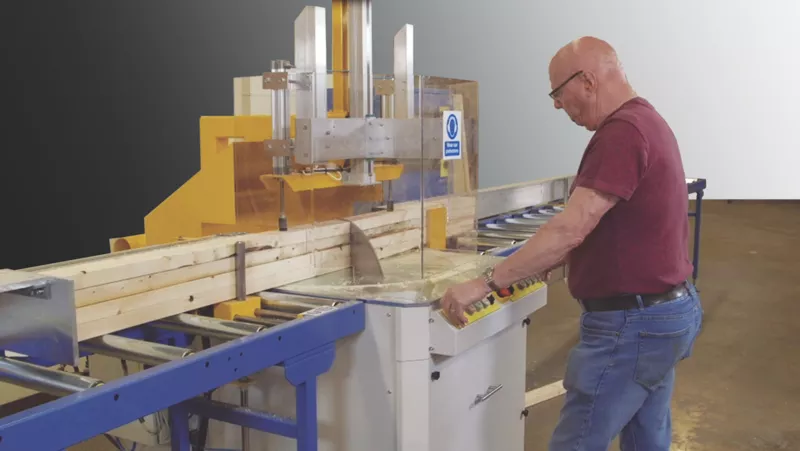 ProCut™ UC Linear Saws – for all Roof, Floor, and Wall Panel Components; webs, chords, sliders and wedges -
up to 4-boards high!
6-Position clamping squares and holds lumber for spot-on accuracy.
ProCut™ features a 16´ 6˝ powered Infeed conveyor, 20´ exit conveyor, and servo-controlled measuring system for accurate lengths. Multi-pass cutting is perfect for cutting longer scarf cuts with a clear poly-guard for safety. Also available with lumber infeed decks, material delivery systems and scrap removal systems.
Dual push button controls and clear Makrolon® saw blade guard allows for hands-free cutting, with complete visibility during the cut cycle. The ProCut's fully enclosed saw chamber features (4) 4" dust collection outlets ready to connect to your dust extraction system.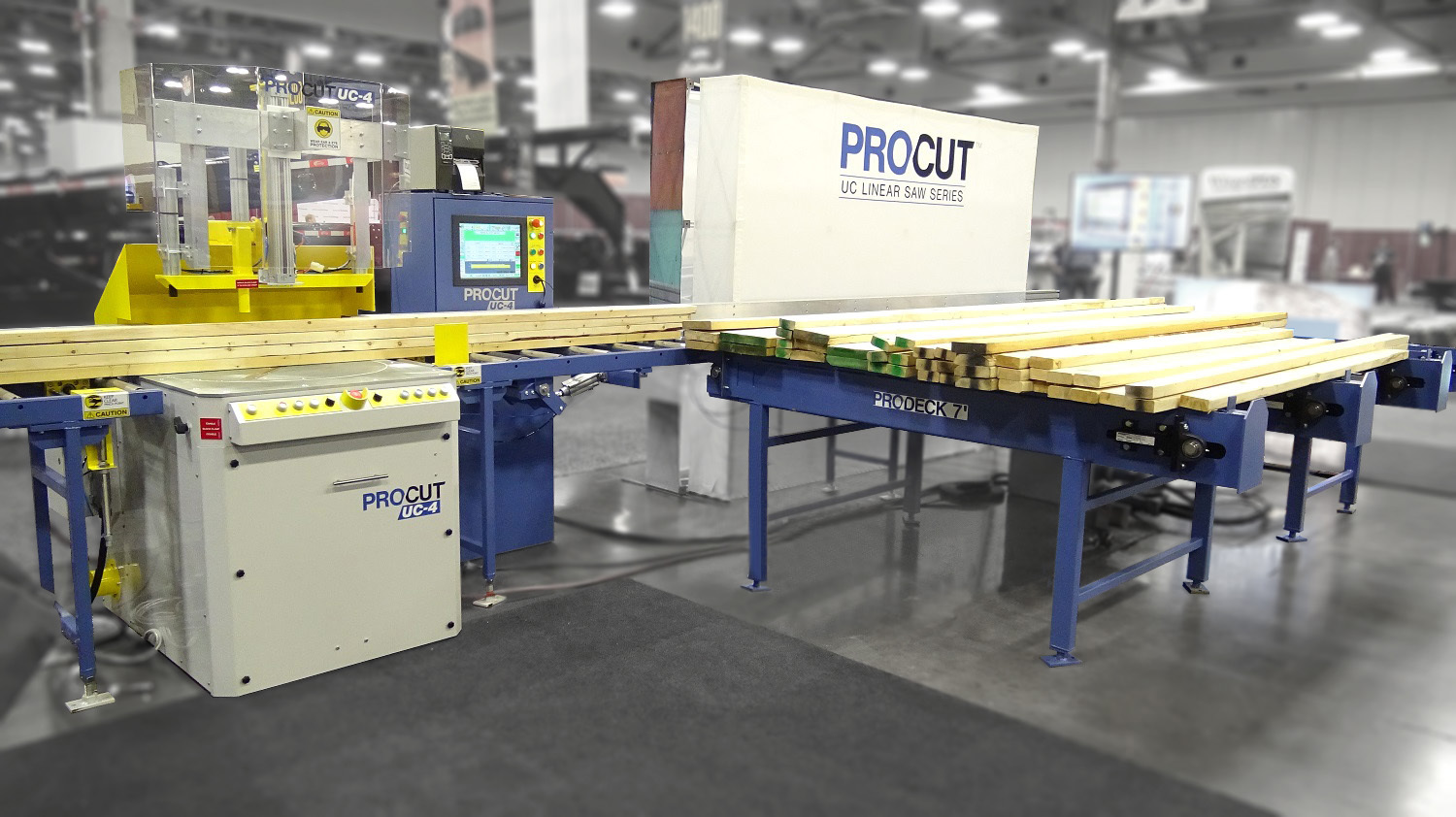 The ProCut's easy to use software is compatible with all leading truss design software; data input via Network, or USB and Touchscreen at the saw.
The ProCut™ Linear Saw Series provides a safe, accurate way to cut you lumber, while keeping your materials moving on your line.
Feed the ProCut™ with bulk lumber staged around the Linear Infeed Conveyors. Materials are picked and placed in the order which it is to be processed. Lumber is fed to the ProDeck™ Lumber Infeed - where it accumulates and is dispensed to the sawyer.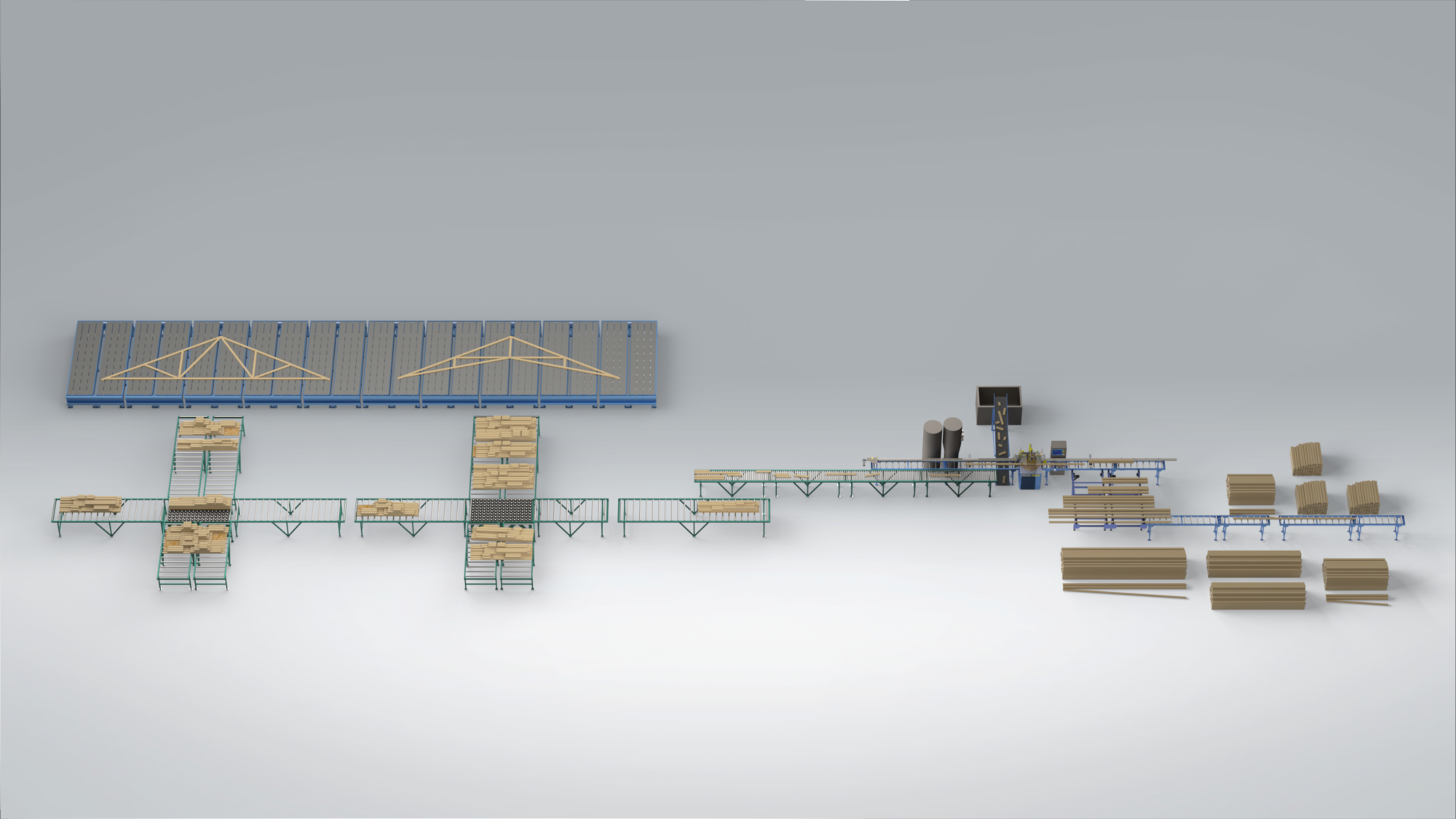 From the ProCut™, the cut material is conveyed to an accumulator where it is grouped and placed together with all components for the job. The material is conveyed to the staging area at each truss assembly workstation. The staging areas at the table provide an uninterrupted supply of perfectly cut and organized material.
Eliminate the carts and congested staging areas in your plant. The ProCut™ saw, when used in combination with the ProDeck™ and our Custom Material Handling Systems, can be configured to improve the flow of perfectly cut parts and materials directly to your assembly stations.
The ProCut™ UC Linear Saw Series offers many variations to suit your plant and assembly line. Let us design a system for you.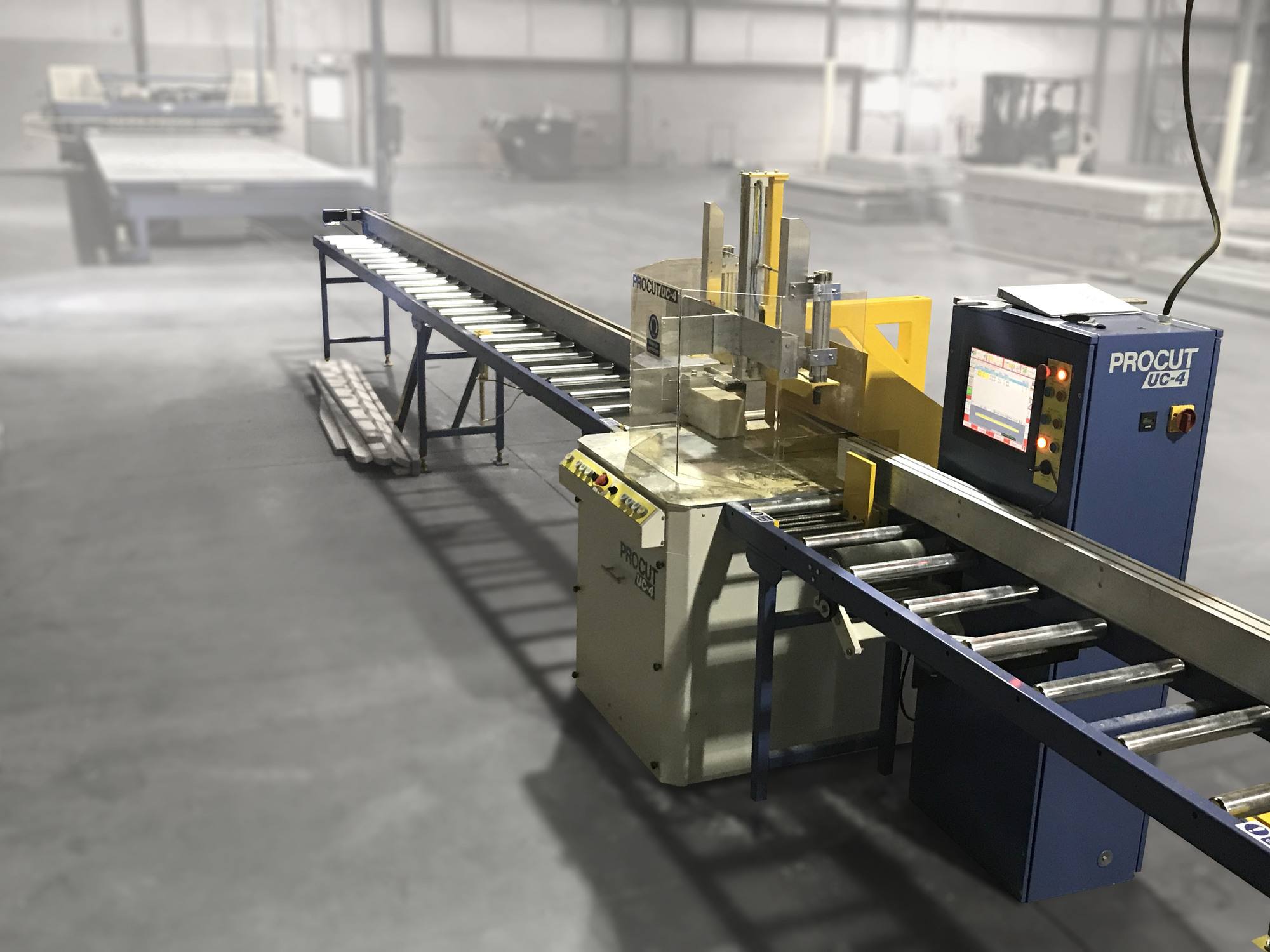 Sales
Tom Hoy
tom@eidemachinery.com
(612) 677-2582
Technical Services
Mike Strom
mstrom@eidemachinery.com
(651) 900-9498